10 steps to start podcasting
Step 1: 
A dynamic cardioid microphone
Audio-technica ATR-2100 $99 delivered

Dynamic because they are more rugged, need no external power and less sensitive to subtle background noises.

Cardioid because it will allows you to record in any room without the need for sound treatment due to its pickup pattern being specifically in front and close to the mic

It's USB and XLR so it will grow with you

Lots of podcasters use the so there's a lot of help videos out there for you to learn from
Step 2: 
Show titles and artwork
Titles/descriptions

Podcast title, Host/talent name, podcast subtitle, podcast summary / description (under 4000 characters)

Artwork

3000px by 3000px max ,I prefer 1400 x 1400px to keep the file size down, Under 500k or will be rejected by itunes

canva.com

is a free option to create these with

namecheckr.com

to check domain, fb, twitter, instagram, youtube etc for availability
Step 3: Editing / recording your audio
Recording
Editing
create standard intro and outro mentioning subscribing to get latest episodes

Export completed episode as .wav file

put .wav file through free

Levelator

or paid

Auphonic

software to balance all levels for consistent sound

add .wav file to itunes and convert to 128kbps mp3 file

with itunes add meta data and artwork via file info 

click and drag mp3 file to your podcast folder ( you will upload this mp3 later )
Step 4: Audio hosting
Audio hosting is to audio is a bit like what youtube or vimeo are to video.

itunes, stitcher and all of those podcast networks just point to where you host your audio files

libsyn.com

is reliable, cost effective and scalable. Classic 250mb plan $15USD/month gets you about 5 hours per month of new audio. Every month you get another 250MB and all of the previous uploads stay online at no extra cost.
Audio upload process
Depending on which plugin (next step) you use you these are the options

A: upload them directly to you audio host (

libsyn

) and get a link to the mp3 file to copy and paste into a special field at the bottom of your blog post
B: Upload the mp3 file within the blog post for that episode directly to the audio host (

libsyn

)

don't worry the next slides cover the plugins for both options
Step 5: WordPress Plugins to use
Step 6: Blog post
Step 7: Make 3 Episodes
gives new listeners something to get their teeth into

a thin intro episode is not enough

you get better with each episode so by number 3 its already a lot better
Step 8: Submit to podcast directories
Step 9: 
Promote on social media
tell people when you latest podcast is out

make a little video with a sample of the audio from the show with maybe a photo of the guest.
The website

headliner.app

can do this for you for free (at the time of this podcast/presentation anyway)

promote the blog post on instagram, twitter, facebook etc
Step 10: Workflow
Schedule guest / decide on topic

Plan show, storyline, questions for guest etc (send to guest)

Record audio

Edit audio / create show notes

Upload audio

Schedule or publish post

Promote on social media
A fascinating discussion with Tony Hollingsworth who has been using social media since most of them began as a heavy user. His insights will save you literally years of learning.
Where to find Tony
Mobile: 0410 665 832
Twitter: @hollingsworth
LinkedIn: www.linkedin.com/in/tonyhollingsworth
Instragram: @tonyhollingsworth and @omptymedia
Tony's suggested people to follow
Kate Carruthers - Twitter: @kcarruthers
Gavin Heaton - Twitter: @servantofchaos
Paul Wallbank - Twitter: @paulwallbank
Ompty Media
www.omptymedia.com are an amazing social media solution for restaurants that Tony helped create.
Instagram: @omptymedia
Timestamps of some highlights that when you click on the time the podcast starts playing a that exact part.
[00:07:08]           Tony talking about Kate Curuthers<
[00:07:08]           Twitter coffee mornings#coffeemornings you can still go to every Friday morning  at Single Origin Roasters in Surry Hills (Sydney NSW) from  7am-10am
[00:10:23]           Instagram and its uses
[00:10:48]           Teaching restaurants how to use instagram
[00:11:11]          Full service for providing by Omptymedia for example build website, do graphic design, print menus and posters and look after their social marketing.
Website: OmptyMedia.com
[00:11:52]           Biggest value add is connecting the foodies with the restaurants
[00:14:39]           Tony's love of training. An example was teaching real estate agents to be social sellers
[00:15:31]           They teach how to use non paid and organic areas of social media for social selling
[00:15:46]           What happens when you google yourself online
[00:16:24]           Use social media to teach not to boast
[00:17:43]           Another social influencer is Gavin Heaton.
@servantofchaos on twitter and Gavin's blog is at servantofchaos.com
[00:18:39]           Hashtags are like the radio station you can tune in to
[00:20:40]           Hugo Ortega from Etch Real Estate is really killing it using social media to reach his customers and share the journey.
Website: Etch Real Estate Twitter: @etchrealestate Instagram: @etchrealestate
[00:23:17]           Instagram stories are so powerful in the way they let you see what's happening in the now on a 24 hour news cycle.
[00:24:54]           Paul Wallbank quote "Don't build your house on rented land" the land in this case being the social media platforms. You still need a website to own your brand.
Twitter: @paulwallbank
[00:25:59]           IFTTT - If this then that tool  can be used to cross share to social platforms. For example pot a native photo to twitter from an instagram post.
Website: ifttt.com
We've got Matt Featherstone here today on the podcast Matt's from Braidwood Consulting. He's a credited workplace coach and has a degree in psych from Macquarie Uni.
Matt's contact information is:
Website: https://www.braidwoodconsult.com
Phone: +61 408 756 929
Facebook: www.facebook.com/braidwoodconsulting
LinkedIn au.linkedin.com/in/mattfeatherstone
Some quotes from the show
"And often, you know, in our work as coaches, we challenge our coachees to say, stop, you're a round peg in a square hole. Let's, let's just get back to basics here, look at what you want out of satisfaction and enjoyment at work and look at what you're trying to achieve and how much you've got to change. Why are you doing that? Why are you on that journey? To try to change yourself that much..."
".... And now he's in a job where he said to me the other day I'd do this for nothing. I'm enjoying it so much I'm doing so well at it I'd actually do it for nothing. which is a really good result."
A fantastic interview with entrepreneur, marketer, web developer and wine lover Trish Sait who left the big smoke in Sydney and move to country Victoria to start a new chapter in her life. Trish has found it very rewarding being part of The Centre in Wangaratta to help the disengaged youth and adults finish their education and find jobs, further study and even setting up their own businesses and finding the success they deserve. Join us for this fascination chat about this area and a lot more tips for everyone out there from cool groups to connect with, to repair cafe's etc.
Trish's website is ingress.com.au
The Centre in Wangaratta where Trish works - www.thecentre.vic.edu.au
##Quick audio links to specific parts of the podcast
Just click on the time code on the left to go straight to that part of the podcast audio.
[00:00:39]

Backgound, coffee mornings etc

[00:03:12]

Where Trish is now

[00:06:58]

Inspiring story of a young women using internet tools to start her own business when she was having trouble finding work

[00:08:27]

The entrepreneurs path

[00:11:08]

Naked Wines

[00:12:25]

Like minded bitches drinking wine

[00:16:11]

Ingredients for success

[00:17:20]

Generous and Grateful

[00:19:00]

Killer Pig Productions - a tale of 2 brothers who hated school

[00:19:48]

Benalla Street Art Festival

[00:21:01]

The Centre - and Adult Learning Environment

[00:22:11]

Employable Me

[00:24:50]

Looking for the hidden gems in people

[00:26:23]

Where are they now series

[00:27:17]

Info about The Centre as Wangaratta

[00:29:25]

How the trainers at The Centre work together

[00:31:51]

Repair Cafe

[00:35:18]

Organising weekly meetups on the horizon for Trish

[00:36:40]

Business Catalyst
[

[00:43:04]

Stock Photos

[00:45:38]

Tineye image source checking tool

[00:46:12]

Trish's Ingress website got over 10,000 visitors per day

[00:49:47]

Gearing up entrepreneurs in the country
Tony: [00:00:39] Okay so today we've got Trish Saite on the line Trish and I go back quite a long way, seven or eight years ago we met at a Twitter coffee morning we were both budding entrepreneurs in the Balmain area who basically worked from home and we used the coffee mornings to catch up with other creatives and interesting entrepreneurs to kind of have our own little weekly meetings just to unload and talk about how we were going.
Tony: [00:01:13] Yes so since that time I think Trish has been busy and I've been busy doing other things well doing different things. So Trish tell us about what have you been up to since I saw you last.
Trish: [00:01:28] Well quite a lot. Thank you for inviting me to this Podcast. We met quite some time ago but working from home you know I discovered that I needed to have some sort of outside influence otherwise you wake up in the morning in pjamas you know before you know it its five o'clock and your still in your pyjamas so to get out and actually meet like minded people and also to stay current you can get quite in a little bubble. Everybody knows that working on your business is as important and working in your business. But you can do a lot of that right online now and when I was living in Sydney I had never lived in the country I had always live in a city. So I got married and moved to north east Victoria which is just lovely. But I never lived in the country before so it was quite a shock for me and I've always had no trouble finding work. It's really how much you take for granted living in the city and how easy everything is you have so much choice and so many options. Theres a lot of private enterprise in the city not so much in a country. However I think that's changing. When I first came down here we were struggling to find work and I wanted to shut down my business because I was going through a faze, this is around 2012. So we've gone through the financial crisis but tablets and smart phones were becoming common place and there wasn't the responsive theme. I used to build websites and Tony used to build websites so that's how we had a common ground. I had to build the interfaces from scratch. So I wanted to get out of that because it was just becoming too difficult.
Where Trish is now
Trish: [00:03:12] I'm working now for a private RTO that I have been working for for 6 years for them. What I'm finding are a lot of young people who are not doing well at school they quit school. Can't find work, they're getting their owns ABNs and starting their own businesses because they just not given a chance. Even if you've got a degree you need 5 years of experience before employers will give you a chance really and they're really struggling.
Trish: [00:03:37] So there is this ground swell of people making their own opportunities and I'm seeing it more and more. With the tools that are available. The community has got a makers market here which is kind of like etsy. So you know you've got these mothers who were making these items to sell at these stalls. So you know it's really being quite entrepreneurial in finding ways to make income and finding your hidden talents as well.
Trish: [00:04:11] And just the other day I saw the government is giving grants I think it's either grants or loans to senior citizens who are over 50 who want to start their own businesses. Really. Yeah. Because people aren't giving them the chance. You hit 50 and these people are not given chances to get a job. Wow. Everyone is going to have these little tiny businesses their buying trading and selling and trading in the future will be more like that. You have a lot of these sole traders or a lot of these single people who are working for the themselves or maybe in groups Have you heard of co-working spaces We've got one (co-working space) just down here, only just.
Trish: [00:04:58] I can see that in the future where you know where young people and even older people are going to be going. So it's no longer you have job for life. And then we used to have three or four careers in a life time. And I think soon if not now you will have three or four small business in a lifetime.
Tony: [00:05:42] The job security market, job security areas has totally spun around.
Trish: [00:05:48] Like with banks and loans and you know all those things you've got much more opportunity to get a mortgage now if youre a sole trader or you're contracting. Back in the day ff you were an IT contractor you couldn't get a loan even if you earned five times more that a salary job.
Tony: [00:06:08] Tell me about it, it was a nightmare trying to get anykind of loans. It's amazing actually if you live in a remote area, rural area and a good internet connection, a coworking space and then whatever you're good at.
Trish: [00:06:25] Unfortunately the regional areas still really struggle with internet connections. We just don't have it, The NBN is still rolling out. We haven't got the NBN yet. At home we've got NBN but not at work.
Trish: [00:06:51] In regional areas it's really tricky because not necessarily the internet connections. With some of these people, there was one of these people.
Trish: [00:06:58] There's one girl who used to be a student of ours and she couldn't find work and she didn't know what she wanted to do she was 21 or something. She's got an ABN and she started a cleaning business she went to VistaPrint and she doesn't have to say she doesn't fly and done and she just walked around and motels hotel. She's a cleaner now and she's got her own clients now. You know it's not the job of choice. You know she's getting money and she's doing it on her own.
Trish: [00:07:32] One of the other things in regional towns, what government does that work for government funded government. I'm also surprised when you travel with private enterprise. Yeah the government has this new plan of throwing money at these job actives, they are job providing so to speak and how safe are the criteria of university outcomes for this person we want to make some changes and we were told him nothing because that's that things don't go to the new program.
Trish: [00:08:12] So there's this constant shifting of money from different programs to different programs but young people get picked up, dumped, picked up, dumped, picked up, dumped. It's really disheartening so they're not relying on the government anymore because they just don't trust it.
Trish: [00:08:27] Once you go down the entrepreneurial path finding your own business there are so many things you can look at. Some of the programs that we have a jobs program and we take them out to meet employers and we take them out to meet businesses and we show them things like developing a social enterprise about what they are passionate about in their own community. Finding a partner that might have a shared value. You could partner with somebody who has a very different core business them to actually have a shared family we can both benefit from a similar outcome and you're not you're not treading on each others toes. So there's those kind of opportunities to look out for as well.You've got the internet connection and you've got things like Canva.com , all of your Facebook posts, all of your brochures, all of your flyers and can graphic design it yourself so you don't have to pay for the high end graphic designer to have a nice brand.
Tony: [00:09:23] Yeah canva.com is amazing. It's amazing what you can do at no cost as well.
Trish: [00:09:28] You've got etsy.com which is more about creative. So if you're creative and you want to sell stuff you can sell it on etsy.com.
Trish: [00:09:35] If you have no creative skills at all. Though everyone has a certain amount but you can buy things from alibaba.com which is a wholesale website and bring them in and onsell them which is the whole warehousing wholesale warehouse essentially.
Tony: [00:09:52] Well essentially it's one of the biggest online sellers in China it's owned by the Chinese government as well. Do you know they've got offices in Melbourne now. Oh yes they have from China. The top three Chinese online retailers have put offices in Melbourne so that they can start directly talking to the Australian businesses that want to export basically export through them to China.
Trish: [00:10:23] So with the current political climate as well I think Australia is very well placed to benefit from the Asian growth which is going to happen.
Tony: [00:10:36] It's unbelievable. Yeah. Kevin Rudd was right who would have thought the middle class and China in the next five years it's meant to just go nuts. It's on the increase. This rapid increase and their are our customers so market is just growing.
[00:11:08] Another thing that I'm in north east Victoria so its a very popular wine region. The amount of people that are coming up from Melbourne couples they get married, wouldn't it be great if we owned a winery. They buy a small winery and they start making their own wines. There's a website called Naked wines where people like me put in $40 a month and we get a $40 discount on our wine. And that money goes to sponsor a wine maker so they can actually go and do their wine making and then that wine comes back for sale on https://www.nakedwines.com.au/ you know it bypasses the BWS's and the First Choice, Liquorland and all of that.
Tony: [00:11:55] It's like a Kickstarter for winemakers. I love it.
Trish: [00:11:57] Exactly. But you know for people like me who love drinking wine. We can go on there and we can pick and choose whatever we want at quite a discounted rate as well at a much better quality than you would get a local supermarket. Naked wines are obviously taking a cut of that. So that is a fantastic business idea.
Tony: [00:12:16] Is that nakedwines.com.au
Trish: [00:12:19] Yeah.
Trish: [00:12:20] Yeah. And there's quite a few in our region that hook up to that.
[00:12:25] Another think that I got invited to years ago was a Facebook page called Like minded bitches drinking wine . And it's not just women, its men as well, worldwide. The information to come through and it's like oh wow I didn't know you could do that and someone will ask a question of how do I do xyz, has anyone found a better provider that Australia Post, oh yeah, we've tried this and it's not been so good and we've tried that. It's amazing the brain trust that in that group has just kept me so inspired even though I am in a full time job. Still I love my sticking my toe into that enterprise world.
Tony: [00:13:16] So it's all entrepreneurs it's not just wine lovers obviously.
Trish: [00:13:21] Yeah entrepreneurs some big and some small. There's quite a few famous people who were in that group chime in every now and then. And they're women, I think Tracey Spicer's in there. There's a few really big ones in there that come in every now and then.
Trish: [00:13:35] Some are really low level like how do I do this or something. Some are really large I need 5 people to write a story on about this or you know people who are doing research on this or people to test products or I've just written this course and I need people to participate. So it's a real group to help you launch your career or business.
Tony: [00:13:59] This Facebook has really kind of saved me because it really is like that original copy that you started that I used to attend and we used to go. It's really is an online version of that. All right. Yes you can you talk to people and get inspired.
Trish: [00:14:18] You learn new products and new services and start thinking wow could I use that happened, how can I use that. Or this would be good for this person. Or you will see something and go there was someone who said something about that the other day so connecting those 2 people together. I love that group a lot and it really is quite good it keeps me on point its really good, really good.
Trish: [00:14:40] So even though I am in a regional area which is really quite isolated, Wangaratta is where I live so I live in Glenrowan which is even smaller which is near Kelly country. There's only about 17,000 people here, it takes 15 minutes to cycle from one side of town to the other, its just beautiful. You know the resources here are very limited. So that's why I'm so blessed to have had years and years of experience online so I can actually tap into that so I don't feel so isolated. But the people who have been brought up with that I can see how a lot of young people don't like Wangaratta because of that because they grew up there's not many options for them work-wise. So that's what we're trying to do here.
Tony: [00:15:28] And that's amazing because in a way like you said you keeping your sanity because you're still connected like you still interacting and you're not isolated because you've got all these people you can connect to online. I think that's such a key thing. Because its one thing to have an idea but keeping yourself motivated on a daily basis it's hard work which we all know. And that's why our weekly meetings were nice but you know in a regional area, not even just a regional area I think any one that works for themselves aren't getting out there very often anyway having good groups to connect to and keep your sanity with while you're building a business.
Ingredients for success
Tony: [00:16:11] I think there's some great ingredients there for anyone in Australia to use you know that doesn't matter if you're a metro area or not as long as you can have an idea. Find some online tools that can help you automate it. Then have a community that you can then keep checking in with you know I think I have this idea of like an impartial party. That's where mentoring is so good an impartial party that's not not going to judge you just say to you that's good or why don't you try this?
Trish: [00:16:50] The other thing that I touched on earlier is grants in the city I think I heard people talk about grants but it never really registered but down here in the country you live for grants.
Trish: [00:17:03] If you're living in the country and you're not applying for grants you're crazy. There are so many grants out there even in the city. That can help you develop your business do your marketing, do everything. Apply for these grants especially if you have a social enterprise aspect to it.
www.generousandgrateful.com.au
Trish: [00:17:20] If your doing something like a friend of mine who I actually met at a coffee morning or something else. She's a photographer and I've connected with her through the facebook group like minded bitches who drink wine. And she setup a not for profit called The Generous and the Grateful in Sydney. https://www.generousandgrateful.com.au/. Founder is Carmen Platt She connects people, she gets a washing machine from one person and gives it to refugees who've just come into to the country and has nothing. She's setting up these families, she's doing really well, she's really amazing she's applying for grants and she's doing all this. Its a graphic social enterprise, its a small business but its also a social enterprise. Those types of businesses are not just about making money. It's also about having an enterprise that will potentially give back to the community as well.
Tony: [00:18:17] Yeah and people are always looking for outlets when they've got something that's used, the average person in the street doesn't care that they don't want to used thing but someone who's just starting from nothing would find that so useful. Instead of going to landfill or not being utilised. I think a lot of people want to want to still have their things that they need to get rid off and go to somewhere useful.
Trish: [00:19:00] I just have a short story about 2 brothers who came to the center which is where I work, years ago before my time. They dropped out school they were the typical 16 year old troublemakers, 2 brothers and they came to the centre and they had wonderful teacher called Margaret who is actually still working here today.
Trish: [00:19:24] They finished their a senior secondary qualification their VCAL it's called VCAL down here. See full description of VCAL here Fast forward 10 years and they have started their own video company they started they're very successful now in the north east they have their own video production company they've made 2 films, horror films. They are now commissioned by most of the governors places here to do promotional videos or videos of any kind.
[00:19:48] You probably haven't heard of this, its called the Benalla Street Art Festival and Benalla is just down the road from us and what they do is they bring up all these artists from Melbourne to do street art for the week-end which is a fantastic tourism industry and the Mayor is involved in that as well so their quite creative and quite artists. Their company is called Killer Pig Productions . I remember reading their bio somewhere and it said something about who would have thought 2 school drop outs from north east regional Victoria could make it making a living doing video production in in the country in a regional area.
Trish: [00:20:27] It just proves that anything is possible. You're not limited, you can't blame it on living in the country I'm not in a city like this or that. They dropped out of school and they just made their own jobs.
Tony: [00:20:44] You know why they dropped out of school.
Trish: [00:20:46] Because there were trouble they didn't like main stream school.
Tony: [00:20:49] The education system isn't geared up for everyone. And so people I think fall through the cracks in our current education system.
The Centre - and Adult Learning Environment
Trish: [00:21:01] We've got a VCAL program here. We've got a adult learning environment where as school is very much a youth or child learning environment. So we give them the responsibility for turning up on time. They're responsible for their own work, responsible for their own time and it's quite hands on learning as well. It's not book learning so we have the alternative to school here. For adults as well, we've got 30 or 40 year olds as well who are coming when their kids are back to school and they realise of gosh I've got to finish my school too. That's how I know about all of this because I'd never been exposed to any of this. I see so many kids dropping in school because it's just not for me.
Tony: [00:21:41] Well yeah. You think of a classroom with 20 plus kids they're all different learning rates. Some are fast players some are slow learners and then the rest are in the middle and it just doesn't pan out for the slow learners. I know exactly how they feel, I put my classmates through hell, I'd slow the teacher down so that I can take the information in slower.
Trish: [00:22:07] Yeah, everyone has a different pace.
Employable Me
Trish: [00:22:11] There is great series on the ABC at the moment I think it finished but I'm not sure about these fantastic individuals who have various disabilities, I think its called Employable Me. ( http://www.abc.net.au/tv/programs/employable-me-australia/ ) It's about finding their hidden talents and matching those talents to a job.
Trish: [00:22:38] One of the guys was terrible with his social skills but he was excellent working with computers. I mean this is really strikingly different. So he really struggled holding a conversation but his hidden talent got him a job as a software tester. Because he was quite methodical. He had a series of tasks and he followed those tasks and identified issues which was quite structured and methodical and that was his hidden talent.
Trish: [00:23:15] ( How the centre finds hidden talents ) That's what we try and do here we try to find what their hidden talents are, what are they good at. They may not be good at maths ok so then maybe they are creative. There are so many people that say I hate maths then they come to our classes and all of a sudden the say oh I understand it now.
Trish: [00:23:33] It's been explained to me in a way that I understand it now because maths is always one of those horrific things that everyone hates.
Tony: [00:23:40] People hate things they don't understand whether it's maths, race, there's so much about not comprehending and understanding something.
Trish: [00:23:51] Yeah exactly exactly.
Trish: [00:23:53] With young people you're finding out what their talents are then identifying a job or or a role or some sort of potential business that they could use those talents for and then give them the pathway to actually find the tools to make that happen.
Tony: [00:24:15] So I just looked that show you mentioned it up it's definitely Employable Me ( http://www.abc.net.au/tv/programs/employable-me-australia/ ) and you can still watch it on iview.
Trish: [00:24:24] Not only is it really uplifting, its really insightful. I can't tell you how many job interviews I've gone to where you think what was it, why didn't I get that job. When you look at these people and you think just because they have a disability it doesn't mean they're not going to be exceptionally employees its about finding the right job for everyone. It's not just people with disabilities its you me and me its everyone.
Looking for the hidden gems in people
Tony: [00:24:50] Yeah exactly. I keep thinking that you're like a miner, you're mining for gems and gold. People come into you with this raw kind of résumé and you start mining to work out what they're really capable of. You up-skill them first, you give them some confidence in themselves that they are capable of finishing school. I think that not finishing school for a lot of people makes their confidence drop. You're kind of setting them on the path aren't you. You're showing them that they can do something. They aren't incapable of learning they just needed a different way of learning through your centre and then then the next step though once their confidence is up to then find out what their super skill is.
Trish: [00:25:47] Some people go on to work or working as a volunteer. So there are lots of different avenues and some people go on to do further studies. But I think you hit the nail on the head with confidence and confidence isn't an outcome of the government can measure but it is the key thing for success.
Trish: [00:26:07] It really is the key thing for success and you know you can really see the difference between someone walking to the classroom for very first time and then after a couple of weeks you just see them walk through the foyer area and they're just bouncing.
Where are they now series
Trish: [00:26:23] I did a video series last year for past students from the centre called Where are they now and full playlist here to capture some of their stories. One of the people I interviewed was a receptionist here at the centre she explained to me what she sees on a daily basis.
Trish: [00:26:40] She sees these people come in and their hair is over their head is down and they're wearing pretty drab clothing and they walking in for the first time almost deflated.
Trish: [00:26:53] Then after a while you see them gradually change and then one day you look up from the counter and see someone coming in and they've got lipstick on or their hair done. And its like this transformation because they've been downtrodden in schools for such a long time they're slowly getting all of their confident back.
Tony: [00:27:13] Yeah. That's amazing.
Info about The Centre as Wangaratta
Trish: [00:27:17] So that's what we're doing at the centre here.
Tony: [00:27:19] I want all the details of the centre because if someone listens to this and they are in that area I think it be a great resource.
Trish: [00:27:26] Yes well its called the Center for Continuing Education it's in Wangaratta (http://www.thecentre.vic.edu.au/ ). So we do a lot of things with the disengaged youth. That's our main focus. disengaged youths or disengaged adults to re-engage them back into education and hopefully get them a job or further training.
Trish: [00:27:47] Yes its mainly about confidence and building them back up again from a lifetime of being downtrodden by mainstream education by centrelink by their jobactive, by whatever, you know their circumstances.
Tony: [00:28:04] So you specifically talk to them or do you facilitate or do you do tech , what do you do?
Trish: [00:28:10] My role is and it shouldn't be not surprising to you Tony. My role is 50% marketing and 50% course coordination. So I co-ordinate the course. I'll talk with the trainers and I'll schedule them put them into the computer, making sure the resources are available. So I do a lot of the back end stuff and a lot of the marketing. So thats my skill set. You would not want to see me in front of a class room it would be like a deer in headlights.
Tony: [00:28:43] Maybe for the first 10 goes but you'd get there.
Trish: [00:28:49] I provide a lot of support for the trainers hopefully. So see the success stories because I am in that marketing role.
Tony: [00:28:54] Right so that's how you've got these insights into how these people have kind of moved along. I'm just wondering, the person they sit down and talk to when they are trying to work out what to do about making money. I'm curious whether they've got like a toolbag of online tools or ideas that they offer them, I'm curious what they use.
How the trainers at The Centre work together
Trish: [00:29:25] Well I'll let you know how it goes. It basically goes like this. The trainer has a lot of tools. But we've got these private Facebook groups for all of our trainers because we run these programs in different location. So its kind of like this private groups where they chime in and go well I've got this problem or that problem and we all contribute to solving that problem. The trainer is not alone and the trainer has a job skills, job skills resources. They ask the other trainers, like team teaching I don't know if you've heard of that concept where a lot of the trainers get together and they just talk to each other about what they're doing. Its the same sort of things as "Like minded bitches drinking wine" its the same thing as the coffee mornings you know the collaboration and getting ideas you know especially if you've got to a student thats showing certain behaviours. You've got to sort of think well if they're doing this but they're really good at this and what do you think? And they're come up and go well have you tried this or have you tried that what about this resource, what about that resource. And of course you've got a whole lot of online subscription tools that you can do. I've got things coming in all the time about techniques and different things. Google education is coming out with a whole heap of things. There's a heap of online tips and tricks and things like that. Having a feed of information sifting through that feed what would work for you. So the trainers do that they keep their fingers on the pulse by finding out what's going on what other people are we doing and having these community practice groups that keeps them up to date with their skills and information. The students come back with it as well, they'll go off and find something and bring it back to the classroom and share it with everybody else.
Tony: [00:31:10] Yeah because there would be so many different areas like if your good with your hands. It could be making things for selling or you may need extra training to kind of hone your skills. Amateur photographers are great but if they do some photography courses then that obviously gives you some professional advice. Innovation you know 3D printers now, you can basically design anything and pump it out. It's amazing whats happening in that space too.
Trish: [00:31:51] One of the things that popped up here as you say 3d printers. No sure if you've heard of it but we've got these things down here called repair cafe. So instead of just throwing something away you go to this repair cafe and its on once a week I think and people will fix it for you. On my Facebook feed there was something I saw the other day where there was a component from something that was broken so the guy just printed a 3d part it, put it in and it worked again.
Tony: [00:32:20] Oh wow.
Trish: [00:32:22] I was just reading it and going wow that's amazing. The plastic component had broken so he was just printing a new one.
Tony: [00:32:30] It was great that someone had scanned it though. I mean you need a bit scanned or someone's going to you know give you the 3-D image first to print right.
Trish: [00:32:40] I don't know how it works but I'm popping down to see the next repair cafe to pick his brain that's for sure.
Tony: [00:32:45] You see that's another thing that makes globalisation in the rural areas great, as long as you can get the part downloaded and you've got a 3D printer. You don't have to order it from America or the city or wherever to do those kinds of repairs I mean that's mind boggling imagine that as a business idea actually where someone working out at an area where people always have to order online to get particular things that a 3D printer is perfect at making.
Trish: [00:33:17] Now that I'm living in the country I've got my own veggie garden and I'm really into recycling now and sustainability and caring for the environment whereas in the city if wasn't in my face as much as it is here. I see every single day people throwing away their computers, their mobile phones and all of these consumables see the time. So the what the repair cafe is about its sustainability, don't discard it, fix it.
Tony: [00:33:45] Is the Repair Cafe a one off thing every now and then?
Trish: [00:33:50] It is there's on at Albury I think they're popping up everywhere. It's kind of like meet ups.
Tony: [00:34:01] Oh yeah, WordPress meet ups are huge.
Trish: [00:34:04] It's the same principle as meet-ups you know so there's one in Albury there's one in Wangaratta you can start one anywhere, anyone can start one.
Tony: [00:34:14] I love that because I love fixing stuff.
Trish: [00:34:17] Well they will need you, look up your local repair cafe and pop down. They do do a call out sometimes for people who with expertise. It seems to me that a lot of people who know how to fix push-bikes are well in demand.
Tony: [00:34:32] Yeah. I hate seeing old like things from the 50s that are thrown away because they're not working and things in that era of you know everything's bigger everything's easier to fix than the current kind of designs where they're enclosed in plastic and no screws and things I find it really a shame when all the older things are kind of thrown away when they're very repairable.
Trish: [00:35:01] Exactly and that's what those repair cafes are all about.
Tony: [00:35:06] Wow I'm going to be looking into that one, the city needs it to.
Organising weekly meetups on the horizon for Trish
Trish: [00:35:18] I've been thinking about doing some sort of business masterminds breakfast or something like that because we have business after hours which is by the Chamber of Commerce that's really focused towards retail. So there's no real apart from the co-working space there's no real business meet-ups. I mean we sometimes have some business breakfasts for women. I've been thinking about setting up a weekly you know for business entrepreneurs there's quite a lot of graphic designers and quite a lot of creative people and I think it would pay to have a weekly get together because they work from home but its a big commitment for me to organise all of that. But I've always been quite keen to make it happen in the next 12 months.
Tony: [00:36:01] I think you should I think it would be perfect for that and it would start small and then it would just grow. Word would get around and you always get such nice people going to those, we found didn't we.
Trish: [00:36:17] Yeah exactly exactly. I've met the guy from the co-working space a few times and I love the concept. I'd love to work with him to get that going but you know I get so insular in my job and my daily life. I think you'll be the catalyst for me to go and do something about.
Tony: [00:36:43] Which brings me back to the start of our conversation business catalyst, its goodbye isn't it.
Trish: [00:36:50] So that was an interesting journey for them. I think they started as GoodBarry which was a free website tool for individuals. And then it was sold to Adobe.
Tony: [00:37:08] It was started by 2 Australians wasn't it.
Trish: [00:37:10] Yes that's right they sold it to Adobe for a huge amount of money too. Yeah and they could never get it going. It is quite complicated when you match it against WordPress. I started to use WordPress quite a lot here. Its so much easier to use though you've got to watch the plugin security.
Tony: [00:37:33] You can fix that these days actually you can automate that too.
Trish: [00:37:37] You'll have to tell me about that. But Business Catalyst is more for a coder I think. I'm on Business Catalyst and I'm a reseller of Business Catalyst and now I'm going to have to move.
Tony: [00:37:47] I'm planning on doing a podcast just on how to move from a another platform to WordPress and Business Catalyst is a prime example. So I'm going to be breaking down all the elements that Business Catalyst provides and then kind of showing what parallels are available and some tools wouldn't be WordPress they'd be you know an electronic mail system but still tying into WordPress they collected the email addresses
Trish: [00:38:22] Well I'll be very interested in that because I have to move my own website soon and its a bit of a Goliath'.
Tony: [00:38:29] I think to me it's a really classic example of if you go into a system which is a contained system where you've got Squarespace, Wix and weebly. To me they're in the same category as Business Catalyst where they're a self-contained environment that you really rely on that company hanging around for the long term.
Tony: [00:38:53] Shopify too, I guess the Adobe factor makes it a little bit different because they they care about their products their software and I guess they acquired it to try and get into that space and now that they've moved onto the next thing.
Trish: [00:39:13] But also Business Catalyst is not as plug and play as all of the rest of them. Wix and weebly and squarspace and Shopify are really design based whereas Business Catalyst is still code based.
Tony: [00:39:38] In a nutshell what sort of things does Business Catalyst deliver, it delivers content.
Trish: [00:39:46] Its a content management system first and foremost I guess you've got all your plugins, you've got e-commerce , e-mail marketing, blogs, categories a whole range of these modules they call them. I think the strength of Business Catalyst is the email marketing. You can schedule a series so if someone signs up for something you've got a .... after one week, one day, 6 months you know there's a link straight to eCommerce. It really is such a good system of marketing and then you can keep track with the crm component of it. When did the click on this, when did they log onto this, how much they bought, it so detailed as a CRM.
Tony: [00:40:33] Is the CRM really kind of amazing too is it.
Trish: [00:40:38] Yes its incredibly complex, it's pretty much an industry standard CRM its amazing but in that comes a huge amount of complexity so that's where the coding comes into it. Have you used google ads recently?
Tony: [00:40:58] These days it's all about Facebook ads.
Trish: [00:41:00] You need a phd to do a google ad these days. It's so complex and with so minute details with what you can actually do and how you can do it, and its kind of like that. So that is Business Catalyst's main strengths I think I don't know what WordPress plugins there are to duplicate that. That email marketing component and being able to really customise that is one of their major strengths.
Tony: [00:41:30] Well that's where I say you go to someone like ConvertKit they're a real up and comer in the email marketing area and then you connect the website. If there's a sale that happens they get added to the mailing but it tags them as a sale and then you can then have automated flow's after that where you drip feed them a certain amount of information for a few weeks. Same sort of idea.
Trish: [00:42:02] Shopify has the same thing as well doesn't it? You can manage any carts that are abandoned.
Tony: [00:42:11] Oh yeah they definitely have that. You've got abandoned cart plugins in WordPress but yes shopify would be all over that for sure.
Trish: [00:42:20] Yeah and certainly the email marketing as well. Because online Ecommerce and email marketing go hand in hand.
Trish: [00:42:34] You know we had no tools to help, we had to do everything by hand. Quite quickly actually its become quite easy and each of these tolls are individual businesses seeing an opportunity by a hole in the market they're providing a product that people need.
Tony: [00:42:53] Yeah yeah I know the rapid pace you can pump a website out is just pretty insane now.
Trish: [00:43:03] Graphics and graphics design.
Stock Photos
Tony: [00:43:06] And stock images, stock images have gone nuts like the free stock images that you can get now just amazing.
Trish: [00:43:14] Even things like istockphoto you can buy a really good image for $1.50, it used to cost $50-100 in the past.
Tony: [00:43:25] That's because the free stock photo sites at the moment are like there are so many good ones. 21 Amazing Websites with FREE stock photos
Tony: [00:43:33] You can pretty much find for a generic kind of image style you're after you can get them for nothing with no issues of copyright and you know all about that. I remember now you had challenges didn't you with your website. The designer didn't have their copyright sorted out when they made something for you didn't they?
Trish: [00:44:00] A friend of mine who I met at one of these coffee mornings I got him to do a design of my website. He designed and I built it. 2 years later I got a big fat bill from Getty for a thousand bucks. My designer friend paid the bill thankfully.
Trish: [00:44:41] It just shows how these people, its probably a bit of a marketing thing. Because copywriting is such a boring subject and a lot of people don't realize. They think you just do a google to search and then take and image and off you. But you can't do that. But as you say there's plenty of these copyright free websites available. But yeah that's a real thing you know if you take an image you are going to get billed.
Tony: [00:45:05] And so yeah that's going to be a whole podcast in itself actually just talking about images and content that people aren't aware of. So many people want to write a blog post and just google an image and throw it in. It's just something people do.
Trish: [00:45:21] Getty who've actually got a spider, indexing spider, that's goes around and actually finds all of their images and then waits for 12 months and says you changed that so I'm going to bill you for 12 months usage.
Sidenote: [00:45:33] How to respond to a letting from GettyImages
Tony: [00:45:38] With tineye.com you can upload any image that you've been given to use and check where it's come from. t i n y e dot com. And you can upload a link to where the image is or you can apply the image itself and it shows you all the places that it's being used. Yeah it's really interesting actually.
Trish: [00:46:14] I have to tell you a story that I think is funny. My business on the side is called Ingress, ingress.com.au right.
Tony: [00:46:25] Let's make this loud and clear I N G R E S S . com.au.
Trish: [00:46:33] Yes that was my original business anyway. Come 2012 I moved to the country and I put all that on hold. So I left the website up because you know it was on Business Catalyst I paid for it and it doesn't cost me anything and I'll just leave it there and forget about it right. So fast forward to 2015 and I think I might log into my website and maybe spruce it up a bit because I want to do some things on the side and I logged in and the stats were over 10,000 a day and I'm doing what? What's going on here?
Trish: [00:47:11] Google released little know game called Ingress the game its an American game, I think google created it.
Sidenote: Wikipedia info about the game
Trish: [00:47:20] Basically it's an augmented reality game. And now the game is so popular so everyone's googling ingress.com.au for the Australian site. So I've had so many hits on my website it phenomenal and I'm thinking this is insane. Now Ingress the game is the engine for Pokemon Go.
Tony: [00:47:44] Oh my gosh.
Trish: [00:47:47] Can you imagine how many hits a day I get on my website.
Tony: [00:47:50] I'm surprised you have been approached to sell it.
Trish: [00:47:55] I haven't been approached to sell it, no.
Tony: [00:47:59] You need to leverage it one way or the other.
Trish: [00:48:01] So there you go, I didn't log into it for such a long time I had absolutely no idea.
Tony: [00:48:07] That's amazing.
Trish: [00:48:09] That's a fun little story.
Tony: [00:48:11] I think it would be worth money to them, if it's ingress dot com in America and it's massive and you're obviously getting traction.
Trish: [00:48:20] I've got a contact form on my website and I've received no offers. Because it was interesting because when I started my website. Somebody had purchased ingress.com. I approached them and I said how much would you sell it for and they said $3000 and I went oh yeah no way I was going to buy it for that.
Trish: [00:48:46] So google ingress and see how big it is in the US, so that's a little fun story.
Tony: [00:49:15] That's still fantastic traffic for any website.
Tony: [00:49:37] Well I suppose I should start wrapping up and let you get back to helping all of these people in your area.
Trish: [00:49:45] Exactly, I'm on my lunch break at the moment so I've got to pop back to work and get going.
Gearing up entrepreneurs in the country
Tony: [00:49:47] It's great inspiration I think for everyone out there whether you're in the city, in the country its just really about gearing up yourself to be an entrepreneur and you know the market as you said the job markets really change the whole landscape change to self driven self taught not self taught but those people all do like individual training don't they so that sitting in a classroom with 10 other people.
Trish: [00:50:21] No they are sitting in classes but they are small class sizes and there's a lot of one on one. The reason why we do that is that it gives them the social skills that they won't have being at home. It's about finding the opportunities in your area so don't sit back and wait for something to pass you by. Get up and take the opportunities and use your channels to find out what opportunities are out there and some of the confidence to do it.
Tony: [00:50:48] Thank you Trish absolutely loved catching up. We will talk again off line to check in on each other and you need to invite me to that Facebook group please, like minded bitches drinking wine. I can't wait to check that out too.
Trish: [00:51:09] Thank you very much
Tony: [00:51:12] No problem, thank you, bye.
This is a very short podcast to cover 2 things.
Exciting upcoming shows
There are 2 new episodes coming out in the next few weeks which are fantastic interviews with
Trish Sait who talks about the rise of entrepreneurs in country areas.
Matt Featherstone a workplace coach who will help you look at your current job happiness or lack of in a new way
New drawing service offered by the 2 co-hosts Fynn and Sam.
My 2 co-hosts Fynn and Sam are offering drawings on request for any project where you need a drawing in child like style from actual children.
They are both quite good drawers as you will see from the examples via the link below. You could use the drawings for just about anything from commercial work, ads to party invitations.
The drawings are provides as images and vectors if line drawings which can then be scaled up to any size and be still very sharp in details.
The link to their service is here: tonycosentino.com/kids
[one_third]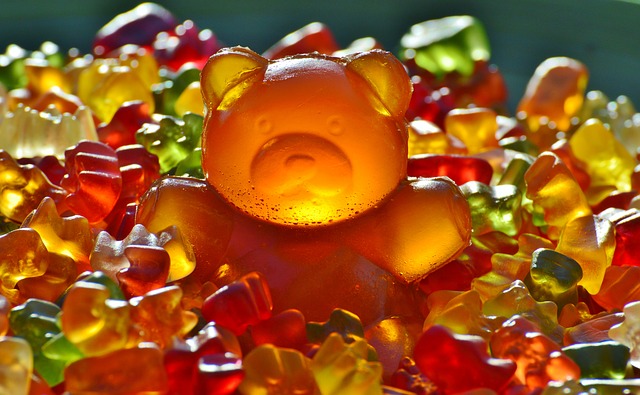 I have had a long terrible relationship with sugar. As a baby I was given a flavoured sugar syrup as a pacifier which was common in the late 60's in Australia. So from the beginning of my life my body has craved sugar. This is my story 1 year after actually giving it up for good.
Below is the transcript from the podcast so you can easily go to a point of interest and for the hearing impaired to be able to read it.
Tony: [00:00:29] Hi everyone today I want to talk about my journey giving up sugar a year ago. It's been just over a year now. So I want to share some of the things that I've experienced and how it went. Today I've got two co-hosts I'm very lucky I've got Sam and Fynn say hi Fynn, hi.
Tony: [00:00:56] Yep two of the best co-hosts in the business. You know what I've been trying to give up sugar for years I've tried quitting and it'd last for about two weeks and then I'd start saying I can just have a little bit of something a little bit sugar and within an hour or two of having some sugar I was back into full blown sugar addiction. So let me explain my sugar addiction first I guess. I, as a kid when we got pocket money I would spend pretty much all my pocket money on lollies my brother would save it. So he always had money and I always had no money because I was buying as much sugar as I could get with my pocket money. And that was just the beginning and I guess when you fell which then led to tooth decay. I had had most of my teeth filled I think. So really poor teeth from the get go apparently. Apparently also I had a baby I was given a sugar syrup kind of a drink to calm me down you know pacifiers sort of stuff that people used to use in those days. So my taste buds and body were just used to introduced to some really strong sugar from basically a baby. So it's been quite a challenge and also my interestingly my Mum's got quite a high sugar addiction I think. She grew up in a shop. Her parents had a shop that sold milkshakes and lollies and. All kinds of stuff like that. So Like third generation sugar addict I'd say I am because my grandfather was or he was he was. He was a high consumer he got type 2 diabetes in his 50s. So it's been a generational thing I think to deal with. So anyway when I tried to. Give up sugar it just hasn't worked.
Tony: [00:03:40] So I ended up watching 'That sugar film (link goes to preview)' and reading the book first and then watching the film. I don't know how to explain it. It made so much sense to me because the author, Damon Gameau, I could relate so much to his story that it actually made a lot of sense to me. What he realised was that the only way to really get off sugar is to stop having it altogether. I decided to really give that a go. So on the 28th of March 20 17 just before Easter I decided to drop sugar. So I basically spent Easter 2017 watching everyone around me gorge themselves with chocolate while I sat back and watched it was it wasn't too bad actually surprisingly at that early stage and then by the second or third week I was having really strong cravings as you do with sugar and I had things like kombucha to kind of distract myself and trying to reprogram my stomach I guess by having things like that. I let myself type fruit but I got through that cold turkey stage. By the third week the cravings were gone and I really couldn't care less about sugar. It was quite quite amazing how much the addiction stopped. What do you think boys. You've seen me go through this have I stuck to it.
Sam and Fynn: [00:05:42] No he hasn't, stuck to it one little bit.
Tony: [00:05:46] No? What have I not done.
Sam: [00:05:49] Had sugar.
Tony: [00:05:51] What sugar?
Fynn: [00:05:52] Processed sugar.
Tony: [00:05:55] I think what they're talking about is what I'm not having is white sugar, is cane sugar. My wife will make desserts sometimes that have got dates and maybe rice syrup and things like that and that doesn't trigger the addiction again I think what I read was fructos is a big trigger. I used to eat bags and bags of starbursts because it had kind of a fruity background flavour I could eat a couple bags a day of that when I was working.
Fynn: [00:06:29] I remember when once when I was little I crawled into Dad's office and I saw an opened lolly packet on the ground with a lolly sitting next to it and it was completely empty.
Tony: [00:06:44] If they'd only seen my rubbish bin where my work area was, it was full to the brim of lolly packets. Yeah it was such a terrible thing.I would hide that sugar consumption but I think what they're talking about is that I have stuck to not having white sugar, cane sugar for the last year. Is that true?
Sam and Fynn: [00:07:11] Yeah. Yeah. It is true, definitely.
Tony: [00:07:12] We're at the second Easter and I haven't had one easter egg. What I've been trying to make sure is that I don't have a type of sugar that would trigger me wanting it to crave lollies the kinds of sugar that are really bad for me. If there is brown sugar in the cooking I don't remove it from the cooking, it doesn't affect me at all. I've even had some things that have had honey based honey based things which is kind of borderline it's got to. It's got a high glycemic index not quite as bad as normal sugar but it's up there so I kind be a bit cautious about even using honey but it doesn't seem to trigger it. It's funny it something I won't have honey directly on toast or anything but if there's honey as an ingredient. In something I'll use it.
Tony: [00:08:10] Now let's just pause here and see if there's anything you guys feel like you can add to this conversation. What's your your relationship with sugar? I haven't stopped my family. I I don't impose my no sugar policy on my family. They still have normal sugar.
Tony: [00:08:36] Let's talk about you Fynn.
Fynn: [00:08:37] Half, half.
Tony: [00:08:38] See you're half addicted to it are you Fynn to sugar. Explain to me again how that works.
Fynn: [00:08:48] I did say this was half.
Tony: [00:08:55] So you draw a circle and cut it in half. You think that's your addiction to sugar.
Fynn:

[00:09:02]

One side non, one say yeah.

[00:09:06] You can switch it off. You tend to be able to have some sugar and then keep more for later whereas I can't if I have something a bag of lollies I couldn't stop eating it till it was gone and then I'd still not feel satisfied and I'd feel worse probably after having the whole bag then when I started out.So it never used to quench my thirst for sugar.
Tony: [00:09:27] Sam, how about you? Once you start eating sugar can you stop?
Sam: [00:09:32] Only once I've had enough sugar.
Sam: [00:09:38] Enough is what?
Fynn: [00:09:40] Yeah how much is enough.
Sam: [00:09:43] I never know.
Tony: [00:09:44] Yeah we do tend to put the brakes on you sometimes because you want to keep going and like most people he finds once he gets that initial spike he finds it very hard to stop, it's very hard for him to have one sweet thing. He Normally wants to have a few or he gets quite upset upset.Where as Fynn could have one and stop. I've observed it.
Fynn: [00:10:11] Like I say I got to have a giant easter egg in front of me and I would open it up and I would just like take say four bites and then just pack it back up and go.
Tony: [00:10:26] Yeah where where as Sam and I would probably be more inclined to keep going and going on that one and then look for another. So what that's kind of a led me to though is getting control of that part of my life made me feel like I can be in control. It's made me feel a lot better about myself and about going for bigger goals. A year later I'm feeling like I'm really starting to get control mind my body my mind and now I've introduced a new morning routine or daily routine really but it's based on a book called The Perfect Day Formula by Craig Ballantyne. I get up at 5.30am every morning the night before I have written a journal of all the good things that have happened during the day I have mapped out the whole day for what I need to do when from start to finish. The night before I have also not looked at a screen that emits light an hour before I have gone to bed and am getting eight hours sleep when I used to run on about six. I don't have caffeine within 10 hours of going to bed. That has been quite a big change in my routine. What that's done is it's eliminated any procrastination in my day. It also gets me off to a really good start. I of the day at 5.30am and I work on my most important project which could be the podcast it could be and some exercise, could be lots of things but I will I want to talk about that that particular area in a different podcasts this is really about sugar.
Tony: [00:12:19] One thing that I forgot to talk about was weight loss. I think I was about 90 kg wanted to do this sugar stuff too. So I didn't change the calorie intake. I didn't change the amount of food I was eating. I just took sugar off the table, out of the equation. I think I was losing one kilo every two weeks by the tenth week I'd definitely lost about 10 kilos without changing exercise routines or normal food intake. Purely just taking sugar out of the equation I lost about 10 kilos. Part of that is meant to be the impact on sugar on the absorption of fat is meant to be affected by what you eat. I've maintained that that weight.
Tony: [00:13:15] That's other thing I've got more energy too. I
Tony: [00:13:21] I started adding bike riding to my week. I was doing karate already, I had more energy.
Tony: [00:13:33] Losing weight not having sugar in my body which makes my blood sugar go up and down and gives me kind of spiked energy and then having lows having a more consistent energy meant that I was able to stop bike riding as well. So I'd ride to karate do karate training then ride another 25 kilometres. After karate so I was doing about 30 kilometres twice a week. On top of the normal stuff it definitely gave me more energy. It made me calmer felt back in control of my life and that journey continues. I guess I'll talk more about life and healthy lifestyle and things that I'm changing about myself. In coming podcasts.
Tony: [00:14:20] Now I want to say thank you to Sam. Thank you Sam for joining this podcast. Even though you didn't have much to be able to say for this one. Say bye.
Sam: [00:14:30] Bye.
Tony: [00:14:32] And. Thank you for joining us for the podcast. Your input was important too about what you think about your relationship with sugar. I think it's important to talk about it with kids too. So Fynn are you signing off as well.
Fynn: [00:14:46] Bye
Tony: [00:14:48] Okay well I'll catch you all next time.
Here is the link to the kindle version of That Sugar Film the book -  www.amazon.com.au/That-Sugar-Book-Damon-Gameau-ebook/dp/B00YRC396E
I also bought the hard copy of That Sugar Guide which had a lot of great info and food ideas too but really the main thing is no cane sugar in sweet tasting food. If there is brown sugar in a curry I leave it in and it doesn't trigger any cravings which is my goal to not have triggers for more sugar.
Damon and his partner Zoe have an amazing website dedicated to the sugar issue which I think is worth a look too.
https://thatsugarmovement.com/
Why do it
Home roasting is very easy and about costs maybe $20 in simple equipment to get started. You can have your first batch of coffee roasted in about 5 mins once you get just 2 pieces of gear and some  green beans. Also you can roast in small batches so you have a continuous supply of freshly roasted coffee rather than getting to the bottom of stale bags.
Negatives
You can only small amounts at a time 100-150grams so don't expect to be supplying your extended family anytime soon. Also with this method the heat and fan speed are fixed so you get the same roast style each time and its a quick roast so you may want to play around with the roast details later mods or other equipment.
Roasting equipment
Popcorn Machine normally under $10 from op shops, ebay, gumtree or garage sales. I have found the Breville Crazy Popper to be one of the best as it has a strong motor and plenty of power.
One that has the vents in the bottom section is what you need to force the beans to circulate with hot air and roast.
2 metal colanders
Green beans
My favourite suppliers are:
Withams Coffee - www.withams.com.au
online and local pickup available (from Hornsby in Sydney NSW)
Green Bean Coffee - greenbeancoffee.com.au
Based in Sydney North Shore area - online order only
Ministry Grounds - ministrygrounds.com.au
Based near the Blue Mountains in Sydney
Coffee Snobs - beanbay.coffeesnobs.com.au
Based in Victoria - super fast postage which they are famous for
USA option
Sweet Marias - www.sweetmarias.com
Roasting process
Make sure you are outside with nothing overhead for the first roast, A lot of husks go flying out and there is hot air pushing up so I don't suggest doing this in doors unless you work out a way to catch or divert the husks.
Popper must be off, then pour in your beans about 120g is ideal for the first batch. Experiment later with your specific popper if it can take more or if the beans move better with less.
Make sure you have the 2 colanders on hand for when its finished. No point hunting around later for them when the beans need to cool off.
Turn on the popper and soak up the moment, you are actually roasting coffee now. You will hear noises after 2-5 minutes that sound like match sticks breaking. That is called first crack. If you drink black coffee and like a crisp slightly acidic flavour turn of the popper now and pour the beans into one colander then transfer them between the 2 colanders for a minute or 2 until you can touch the beans and they are just warm.
If you drink milk coffee and prefer a more subdued chocolatey darker roast let the first crack finish and then a 2nd round of cracking noises will occur and turn off the popper then. You may want to also check the colour of the beans if they are looking really dark turn off the popper regardless of the sounds and get cooling.
Storing roasted beans
I was able to get some craft bags from Green Bean Coffee - greenbeancoffee.com.au which hold up to 150g really well. You could use any container that keeps them out of the air and in the dark. Even an old milo tin would work. Because you use the coffee so quickly there is less time to worry about beans going stale.
When to use the beans
I find that the perfect flavour arrived at about 5 days after you have roasted the beans. They are drinkable from the next day but for me they seems to peak at about 5 days in flavour. So the trick then is to plan in advance how much coffee you drink per day, how much you get from a roast then get into a routine of roasting.
For example I use 16g of coffee per cup and I have 2 cups per day. I get 105g per roast  (after starting with 120g and there is the loss from moisture and husks).
So 105g / 32g per day = approx 3 days per roast so I need to roast 1 batch every 3 days.
Now if I roast every 3 days and don't start drinking the first roast until day 4 I will be drinking ALL of my coffee between day 4 and 6 because the next batch is maturing while I am drinking the previous batch.
Next level - home roasters
Modify your own
http://coffeesnobs.com.au/home-roasting-tips-tricks-ideas/35002-updated-12-11-2013-popper-roasting-tips-tricks-mods.html
Buy one
Behmor 1600 Plus
http://beanbay.coffeesnobs.com.au/ViewProduct.aspx/1153-behmor-1600-plus-coffee-roaster
https://www.sweetmarias.com/product/behmor-1600-plus
Links to great posts about home roasting
https://www.homegrounds.co/best-home-coffee-roasters/
Here is a story about dealing with a website that has been hacked. I got an email from a digital agency I work with who had one of their websites hacked. This podcast walks through the process I followed to find and remove the hacking in relatively simple terms.
This is what the website looked like
Cpanel access
You will need your cpanel login details for the webhosting you have for you website to follow these steps. Usually you can access it via your website addresss/cpanel
eg mywebsite.com/cpanel
then use the username and password they sent you when you set up your webhosting account.
Replace wp-admin and wp-includes (NOT wp-content)
Got to wordpress.org and download the latest version of WordPress.
Then replace the wp-admin and wp-includes folders on your website with the new ones you downloaded. This is done by unzipping the wordpress file you downloaded from wordpress.org and then zipping just the wp-admin folder and the wp-includes folder as a new zip file. The upload that via the cpanel file manager to your website and extract them to replace the existing wp-admin and wp-includes folders only.
**Warning** DO NOT REPLACE wp-content folder that is where all of your images, theme etc files live and you need to leave it alone.
Turn on debugging mode
Edit the wp-config.php file and change the debug setting to true. This is done by right clicking on the file via your file manage in the cpanel area and selecting edit. Remember to save the setting or it won't actually change the setting.
Start renaming folded one by one and change them back in between tests
Now check the website and if it still has hacked files try changing the name of the wp-content folder to something else eg offline-wp-contents
If the hacking message isn't there anymore you are on the right track.
Now rename it back to what it was supposed to be.
Rename the next level of folders under wp-content one by one and change them back to the correct name in between.
I tried plugins, wp-uploads with no change. Then I renames the themes folder and voila it changed to a white screen. I was getting close now.
Gotcha, hacked file found
I then saw a debugging message saying that a file called class-mega-menu.php was missing or something like that. When I opened that file to view it there was the actual little daemon figure and the hacking code.
I was now able to go and get the original theme files and replace the file in question and it all came back to life.
Username and password not working
One more issue remained, my login had been compromised via the hacking file. I now had to get my username and password sorted out via the cpanel -> phpmyadmin area.
To fix that you then need to go into phpMyAdmin and find the database used for your website.
Then click on wp_users which then shows you the users that have access to your website. It was there I could see my username had been changed.
How to change the username and password from phpMyAdmin
So you click on edit on the username in question and change the username back to yours then you put the new password and you also need to select MD5 s the password format or it won't work.
Once you click save by pressing Go and confirming the change your username and password should work again.
So all done.
Intro music by : www.bensound.com
Welcome to the first episode for the Tony Cosentino Show.
Today my co-host Sam and I kick things off with firstly and overview of the things I will be talking about in the podcast in future episodes like film photography, fountain pens, coffee roasting, WordPress, giving up sugar, coloured hair.
The main subject of this episode is analogue photography as I think it is worth considering due to many things like ability to archive better for the long term ie 20 years, slowing down and taking less photos with more care and attention.
Sam also talks about fart guns and colour changing gum boots.
Intro music by : www.bensound.com